These are three kitchen gadgets I use nearly everyday. If they get misplaced I am lost without them.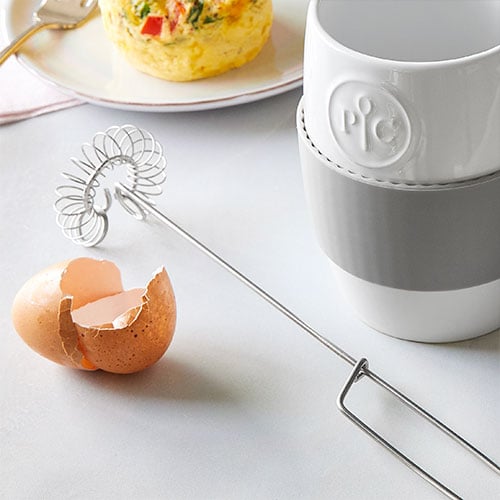 I use this exact whisk from Pampered Chef to make gravy, roux, tapioca pudding, glazes, and frostings. It mixes up hot chocolate pretty well too. The handle rests on the edge of the pan so it doesn't fall in.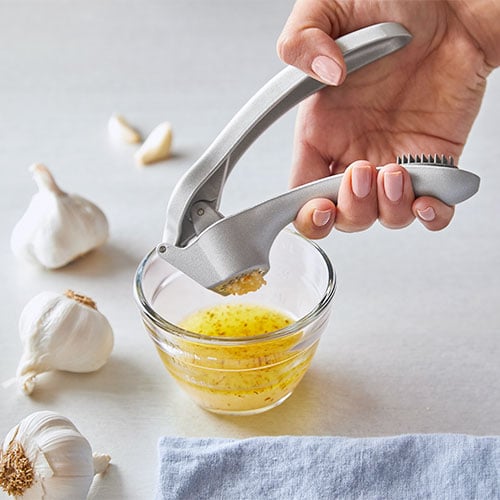 Around here we use a lot of garlic. This press is strong and durable outlasting any of the others I have used. Also from Pampered Chef.
I like to make pie crusts from scratch. My heavy duty pastry blender works well. I had one with wires for cutting, but they bent. My Mom noticed so she got me one with blades that I absolutely love!
What are your top three kitchen gadgets that you can't do without?