Please check out all of the new buttons I have added on my left sidebar. Each of these children have families that are in the process to adopt them. Please go and check out their blogs, and if you feel led, please grab their button and them to your blog. These children are amazing and I can't wait to see them come home.
My friend
Meredith
did me a huge favor and made a button for Dennis. She is also the one who learned of Dennis and shared his story with us. For this I will always be thankful to her.
As most of you know Dennis has many surgeries ahead of him. Not only has he started the grueling process of seeing many specialists but he will be sedated for his upcoming CatScan scheduled for September 8th. As his mom, this is very scary to me, but I know that Dennis is in God's hands.
I asked Meredith to make this button so that friends and family can have a picture reminder. Please feel free to add him to your blog so you can keep little Dennis in your prayers.
Just paste this code into your HTML code
.
The code will produce this on your website: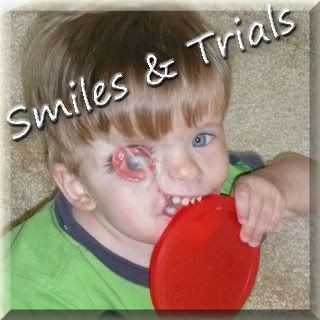 Grab This Button